Of Christmas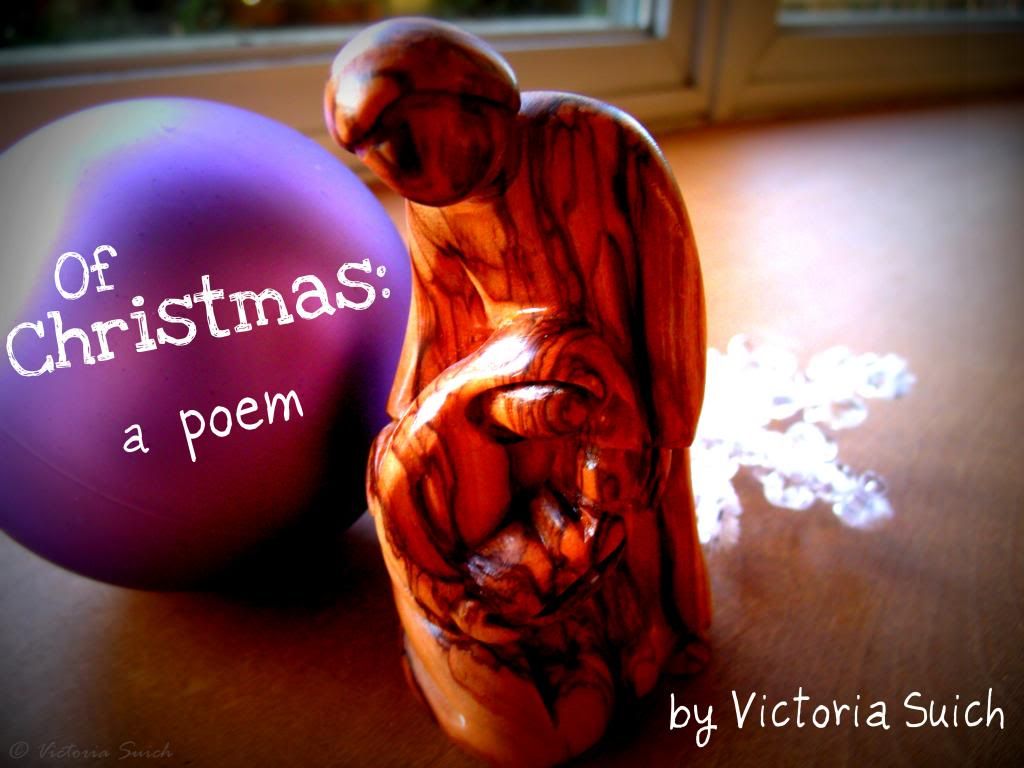 Happy December, girls! To celebrate this special season, we're going to focus on Christmas, what it's really all about, and ways to make it even more meaningful. First up is a lovely poem by Victoria titled "Of Christmas":
Of snowflakes, Christmas trees, and peace,
Of hope and cookies, sugar sweet,
Of love, a song that cannot cease,
That swells still louder with each repeat.
Of joy that came with Mary's Child,
When God came down in human flesh.
The angels must've cheered and smiled
To watch their King of righteousness
Reveal His love with quietness,
By stealing softly in at night,
To bless the earth with fullest love,
To show the world His shining light.
Of shepherds drawing near to praise,
This Christ, Immanuel, His name.
The One who in the coming days
Would heal the sinner, touch the lame,
And raise the dead to life again.
Of royal star, that did its part
To lead the wisemen to the King.
And still a star shines in each heart,
And still the heavenly angels sing,
Of peace on earth, goodwill toward men.
And still Messiah, He the King,
Brings healing from all sin, forgives
The blackened heart, and gives it light,
A song of hope, a reason to live,
A Christmas that is true and bright.