In His Hands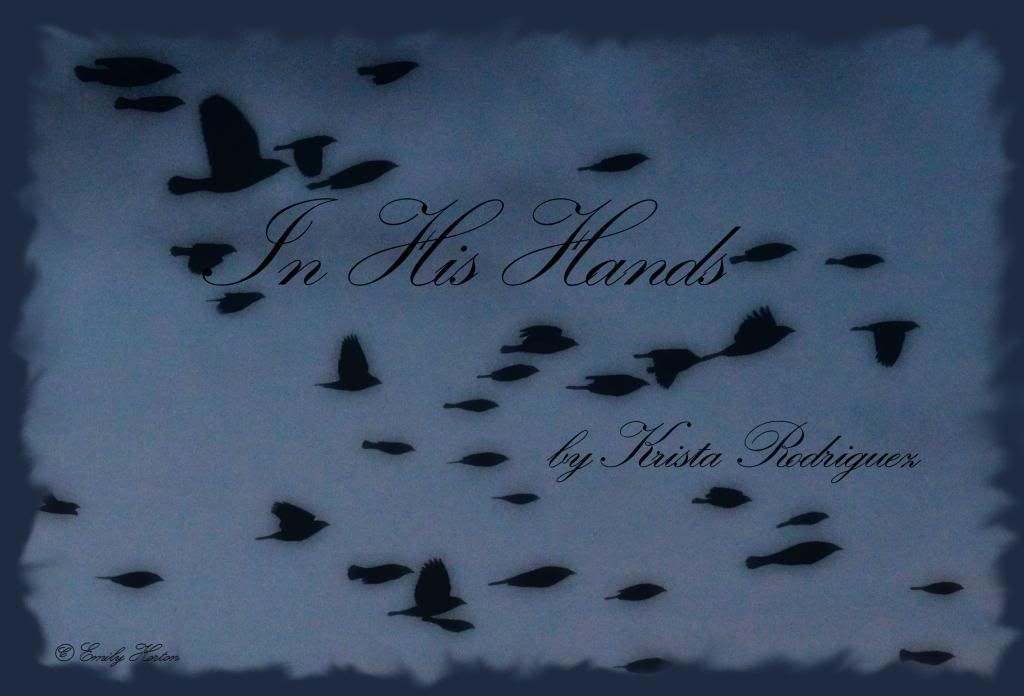 Last March 2013, I was diagnosed with hyperthyroidism that is closely linked to Grave's disease. It greatly affects my metabolism and body functions. It hasn't been quite an easy time as of late. I was given treatment options that I will further explore in the summer, and at the moment, I am relying on medication given to give ease and treatment. There are days that I am at home in pain either with chest pains, palpitations, or even nausea. Other days I easily grab viral infections that I used to dodge quite effectively in years past. This week, I somehow ended up with a gastric flu after a hiking trip and am still suffering the symptoms at the moment. However, these past few months and days, I have been reflecting on God's provision, His promises and the security of His hands.
Just like countless others inhibiting this world that we live in, every day I see how minute we are in comparison to God. Looking around, I am able to marvel at His works of creation and see grace touching the lives of people left and right. This world we live in is so fallen, so imperfect, and so full of heartache. Everywhere we turn, malady is present and tragedy seeps in the most catastrophic of ways. My heart goes out to those who suffered at the recent bombing in Boston and the explosion in West, Texas. It goes out to every individual around the world who faces tragedy and trial of many kinds. God's word teaches us that God is our refuge and strength, our very present help in times of trouble (Psalm 46). In Christ, we need not fear for our hope in Him is secure.
I wanted to write today on how easy things change in this world. One day, you are high up in the financial world, the toast of town. Upon the next, the market shakes and crumbles and all achievements are easily forgotten and destroyed. Health is another condition that can easily be changed; one day you are running and playing sports and a diagnosis can change your life just as suddenly. Celebrations can show us what it means to be truly alive yet outside circumstances beyond our control can easily shift the odds. However, God holds all things in His hands. It is one of those truths that is hard to embrace: how He allows things, good or bad, to happen, but He does for His greater glory. These two verses were shown to me by my mother when I was struggling with high fever and it gave me hope that I am in His hands, just as you and countless others are: "But I will restore you to health and heal your wounds, declares the Lord."(Jeremiah 30:17) and "Be strong and courageous, do not be afraid or terrified. For the Lord your God goes with you; He will never leave you nor forsake you." (Deuteronomy 31:6) His hands are the reason that I am healing, that I am alive and that I am loved. Praise be to those Hands!
Note to readers: Let us lift those in Boston and West, Texas up in prayer. May God, who is the only bringer of peace, grant hope, salvation, and healing to them. Also, let us pray for those among us who are with health concerns or who have had to deal with trials lately. May God provide wisdom, healing and peace through Christ, our Lord and Savior.