Tales from Taiwan, #1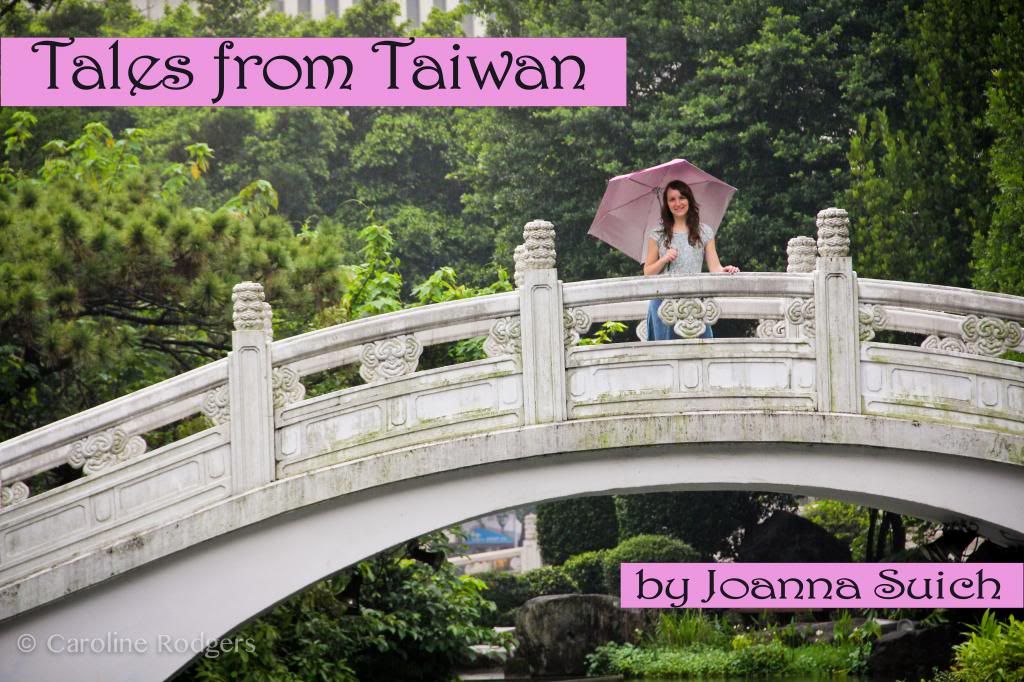 In late February Joanna arrived in Taiwan where she is teaching English and sharing God's love there for half a year. We thought it would be encouraging to share with you what our mighty King is doing on the island through her monthly "Tales from Taiwan". May they bless you and encourage you!
Dear sisters in Christ,
I never expected the Lord to send me to Asia.
Sure, I have traveled abroad before and love it, but for some reason I never thought Asia would be one of the continents that I would be able to say, "Yep, been there!"
So in late January when He gave me an opportunity to minister in Taiwan, I was definitely surprised! I had recently been healed from my life threatening allergy (
when pain doesn't fly away
) and was asking the Lord where He would have me serve next.
It reminds me of that verse from 1 Corinthians 2:9:
"But just as it is written, things which eye has not seen and ear has not heard, and which have not entered the heart of man, all that God has prepared for those who love Him."
What God has prepared is so much bigger and better than what I could dream of or plan for, that is for sure!
So much has happened since the plane touched Taiwanese soil that I could write pages and pages about, but I want to share one particular meeting with a Taiwanese child...
I meet three year old Peter. His mother tells me of the intense pain his little body has gone through in such a small amount of time. She tells me how he might have to have his leg amputated soon. I look at him and he stares back shyly, with a small smile. His mama's face lights up as she informs me that Peter is so brave - he tries not to cry when he is pricked by nurses or in a lot of pain.

I look at him. I do not see pain in his eyes, but a quiet trust and a sweet smile.

This small Taiwanese child makes me want to be like him, to be cheerful and to trust my Heavenly Father in the worst of circumstances. I want to be like Peter and smile because I have Jesus - and really, He is everything!

For Him in Taiwan,
Joanna